TerraDoc is a naturally balanced BioStimulant Fertilizer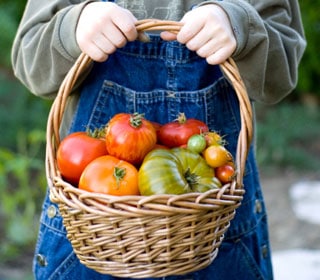 Terradoc can be used four seasons for all kinds of fruits, vegetables, ornamental plants, seedlings. TerraDoc is in a liquid form which contains beneficial microorganisms in concentrated form and suitable for professional and hobby use. The plants fed with chemical fertilizers in time, they lost their old vitality of the soil caused by salinization. But re-establishing TerraDoc reducing salinity of the soil microorganism activity in the soil back to life. There is no risk of overdose when using TerraDoc. You can safely use as it is all-natural and organic biostimulant.
Grow more efficient as well as healthy
Terradoc will provide healthy plants in a short period of development on the applied field. It increases fruit formation while vitalizing your soil. It is an harmless formulation and friendly to environment. Using Terradoc you can grow tomatoes, peppers, cucumbers and similarly all kind of fruits and vegetables without losing their natural aromas and nutritive quality. It is very easy to use. You can use safely if you grow plants in open or closed area. You can apply both to soil with the help of irrigation water and direct foliar spray to plant leaf. Terradoc is in a concentrated form and first Chlorella spp containing fertilizer produced which is approved and registered by the Ministry of Agriculture in Turkiye.
Did you know that the most of chemicals added to your soil (around 80%) is simply loosen away without any benefit to plants and leaving us salty and polluted soil and polluted ground waters?

Recent worldwide studies shows that soil is itself a "LIVING" eco-system, so it cannot be modeled only with its chemical structure, microorganisms are the real source of natural fertility.  Soil microorganisms must be there in order other chemical and organic fertilizers to be metabolized and make them ready for plants to get healthy and high yield products.
Plants are not able to fully metabolize and get nutrition from the conventional fertilizers added to soil; they need the microscopic functionality.
Special Microalgae in TerraDoc provide naturally effective organic substances so that your plants can tolerate Abiotic Stresses.
Did you know that in the top 20 cm of one decar area of healthy soil would have more than 1000 kg dry weight of beneficial microorganisms? 
Excessive and aggressive use of conventional chemical and organic fertilizers harms the natural flora of farming soil, increasing salinity and pH. Eventually soil looses its living ecosystem composed of beneficial microorganisms. TerraDoc with the little strong algae cells inside, give this natural microorganism power to your soil back again. Specially selected microalgae cells in TerraDoc are able to create "symbiosis" type of living forms with other beneficial microorganisms in soil and so make all of others to grow as well.
You can decrease your chemical input to farming up to 50% by using TerraDoc. You can both save money and produce high quality & healthy.
Soil pH is balanced biologically

Natural microorganism flora is set again

These activities improve physical properties of soil such as high water retention capacity

These activities produce natural plant growth promoters to increase yield

Unused and leftover chemical and organic material are re-metabolized by TerraDoc to be used again

Increases photosynthesis rates when applied by foliar spray by providing natural nutrition pack directly into plants' stoma

As TerraDoc is a naturally balanced biostimulant, it never harms your soil and plant, even in excessive use. 

Decreases your overall chemical input as fertilizer, pesticides and herbicides, so that you can farm in a sustainable way at a low cost and high yield with high nutrition quality crops.